Aeration for wastewater treatment
Advanced monitoring solutions help optimize aeration in wastewater treatment and further save energy costs
Aeration in wastewater treatment accounts for approximately 60% of the total energy consumption in wastewater treatment plants. Energy consumption is the main cost driver in wastewater treatment, and its optimization is one if the many challenges faced by plant operators also having to meet ever more demanding safety legislation. Our online oxygen and nutrient measurement solutions not only drive energy savings in aeration control, they enable demonstrable improvements in biological processes.
How we can help
Our advanced monitoring solutions enable optimal control of the aeration process, reducing energy and chemicals consumption whilst continuing to satisfy all current legislation.
Advanced monitoring of environmental parameters for reliable bacteriological processes

Improved nitrification process control for reduced ammonium usage

Precise oxygen measurement for optimal energy consumption of the blower
Discover the aeration process in wastewater treatment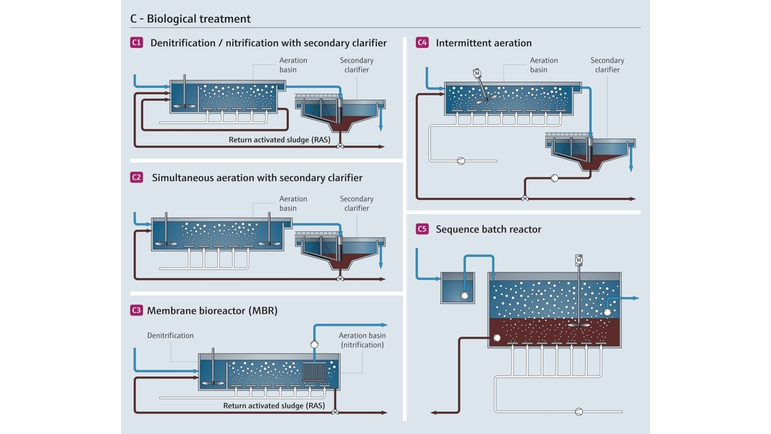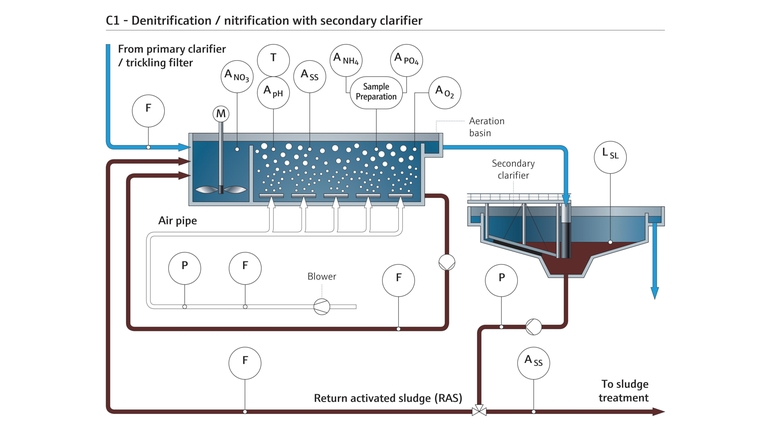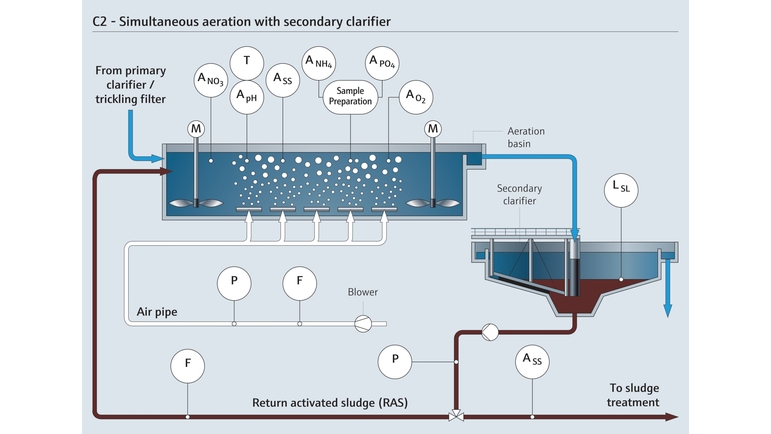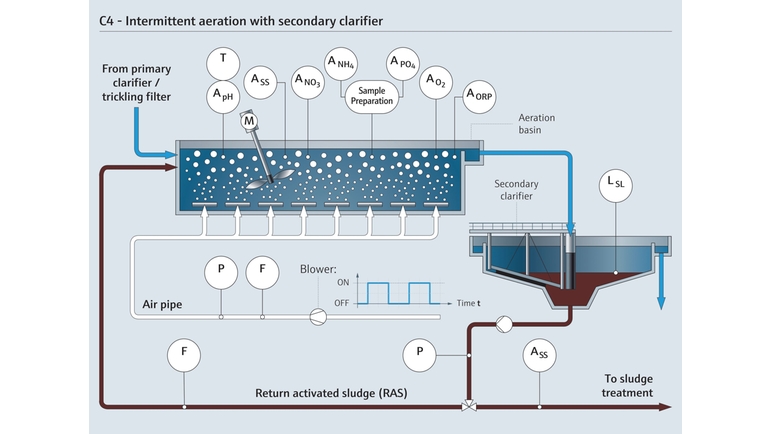 Výhody
Working together with numerous customers, our industry and application experts have achieved striking results in optimizing the aeration process in wastewater treatment plants. The complete portfolio from Endress+Hauser in regards of instrumentation, services and solutions guarantees success from the very start. Our goal is to be a reliable partner in every aspect of wastewater treatment.
Up to 30%

of the energy costs at most can be saved using our solution for aeration control

40%

longer lifetime of analytical sensors with Memosens technology

300,000

Memosens sensors installed worldwide
Úspěšné projekty
Řízeno systémem Liquiline Control

Liquiline Control reguluje nitrifikaci a denitrifikaci na čistírně odpadních vod Stadtlohn. Řídicí systém zaručuje dodržování limitních hodnot a optimalizované využití energie.

Čistá práce u Emmi

Účinné čištění odpadních vod v mlékárenské společnosti se snímačem Oxymax COS61D v reaktoru SBR
Jednoduché produkty

Jednoduchý výběr, instalace i provoz
Technická výkonnost
Jednoduchost
Standardní produkty

Spolehlivé, robustní a nenáročné na údržbu
Technická výkonnost
Jednoduchost
Špičkové produkty

Vysoce funkční a přesto jednoduché
Technická výkonnost
Jednoduchost
Specializované produkty

Navrženo pro těžké aplikace
Technická výkonnost
Jednoduchost
Výběr produktů FLEX
Technická výkonnost
Jednoduchost

Výběr produktů z řady Fundamental

Pro jednoduché aplikace

Technická výkonnost

Jednoduchost

Výběr produktů z řady Lean

Efektivně pokrývejte běžné procesní požadavky

Technická výkonnost

Jednoduchost

Výběr produktů z řady Extended

Optimalizujte své procesy inovativními technologiemi

Technická výkonnost

Jednoduchost

Výběr produktů z řady Xpert

Zvládněte i ty nejtěžší aplikace

Technická výkonnost

Jednoduchost
Účinnost

Sludge treatment and disposal at reduced operating costs

Optimal dewatering and digester processes help to save costs and to drive the production of biogas.

Přečtěte si celý příběh

Účinnost

Industrial wastewater treatment

Optimize industrial wastewater treatment for cost effective compliance.

Přečtěte si celý příběh

Vodní bezpečnost

Industrial water treatment

Effective and reliable industrial water treatment is essential for safe and efficient processes.

Přečtěte si celý příběh