Sludge treatment and disposal - efficient & safe
Sludge treatment is one of the biggest operational challenges, but also presents new possibilities
Globally there is a strong movement towards sludge treatment in the waste water industry. The main reason is stricter local legislation which forbids sludge discharge into the environment (bodies of water, fields). Therefore, sludge becomes a remarkable cost factor for plant operators. Sludge digestion can offer cost advantages by reducing sludge quantity by around 50% while also providing a valuable energy source – biogas.
How to optimize your sludge treatment
To avoid additional costs, it is common practice to reduce the amount of sludge by dewatering and to prepare it for further processes like drying or incineration. But the dewatering must be closely monitored to avoid missing dewatering targets or over-demanding polymer consumption for sludge conditioning. This also holds true for the digestion process of the sludge to produce biogas because the Anaerobic bacteria need stable process conditions.
Improve dewatering results and reduce chemical consumption with a Coriolis mass flowmeter

Optimize digester and power generator control with a unique biogas measurement portfolio for wet and dry gases

Monitor the digester process and ensure stable process conditions with a unique portfolio for wet and dry biogas applications
Learn more about sludge treatment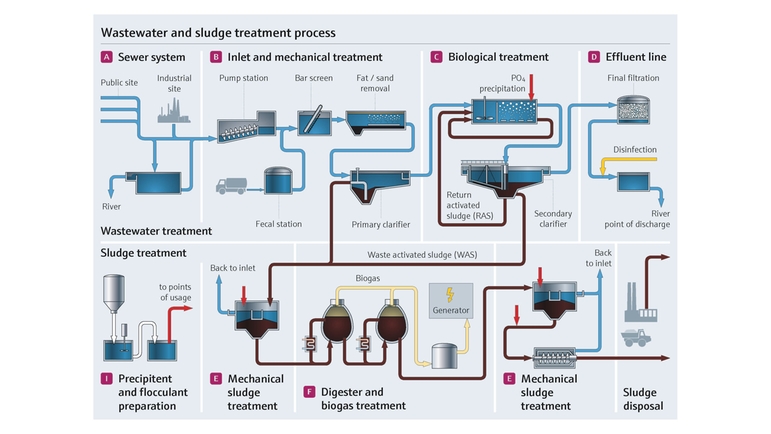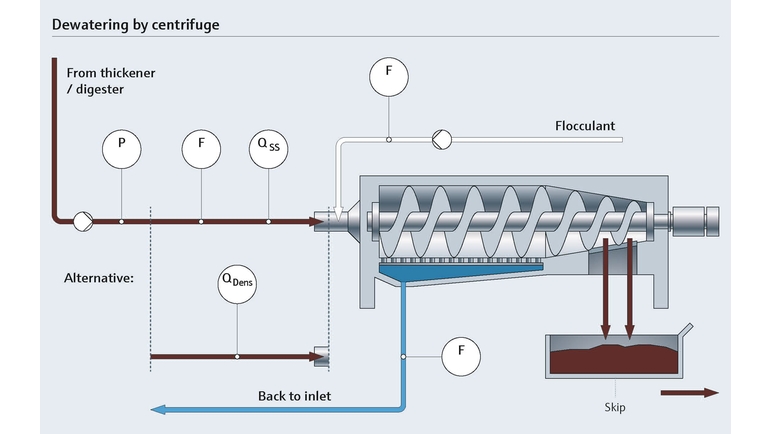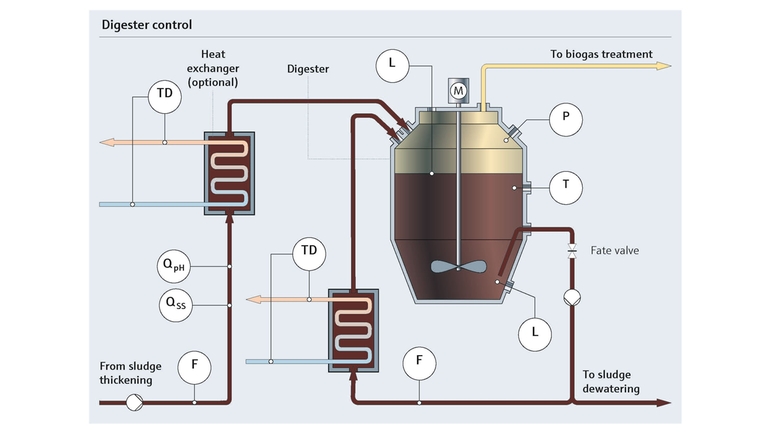 Sludge dewatering and digester control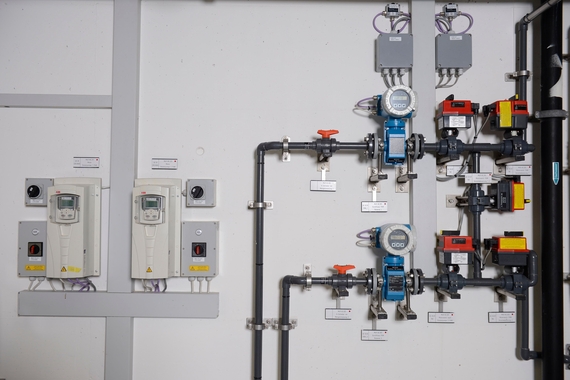 Sludge conditioner preparation and dosage
Polymer solutions for sludge conditioning have to be prepared by dilution on site for sludge treatment. The target is to achieve harmonized polymer concentration to gain good, stable dewatering results and long dewatering cycles. The volume flow measurement of conditioner and diluting water is the standard solution for proper dilution and dosage control. Our highly accurate magmeters with chemical-resistant liners are easy to install and have proven themselves in practice.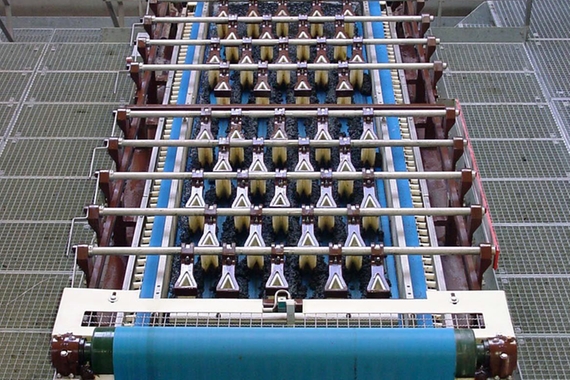 Improving the dewatering results
Because the achieved polymer concentration can vary, an optimal ratio between polymer and suspended solids in the sludge is not always given. An 'advanced' control possibility is given by a Coriolis mass flowmeter which offers a second output in addition to flow: media density. The measured density of the polymer solution opens the possibility of constant polymer agent dosage to the sludge stream and improves the dewatering results significantly.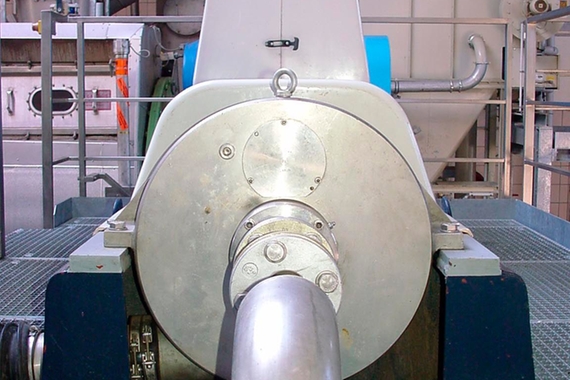 Suspended solids versus sludge density measurement
Optimized dewatering results also need to control the incoming sludge concentration. A Standard solution often used is a combination of volume flow (magmeter) and an optical sensor for suspended solids in sludge. This combination is efficient and reliable in most cases but optical measuring of the suspended solids can be limited due to very dark sludge. Density measurement using Coriolis is a proven alternative guaranteeing stable and good sludge dewatering.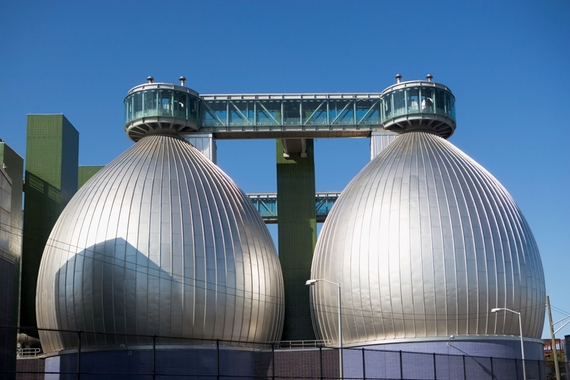 Anaerobic bacteria need stable process conditions
In the digester process, the bacteria have to be protected against critical process conditions. This means the process control has to guarantee the following:
Constant temperature and nearly neutral pH value

Darkness and absence of oxygen

Harmonized load of the process

Sufficient retention time

Monitoring of biogas production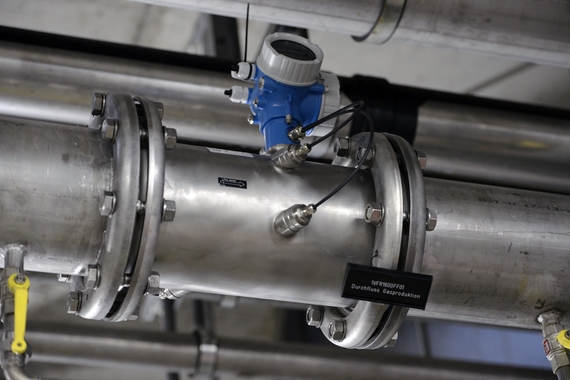 Accurate flow and methane measurements in wet biogas
Biogas flow rate and methane concentration are the first parameters that indicate process disturbances in anaerobic sludge digestion. However, environmental conditions such as large flow dynamics, water-saturated biogas, changing methane concentration and extremely low pressure make measuring these parameters difficult for most devices. Our unique ultrasonic flow devices offer a solution to this challenge.
Benefits
Striking the balance between legislative obligations and cost efficiency is one of the main challenges in the wastewater industry today. Our industry consultants all over the world are familiar with your local requirements and can make specific recommendations on how to improve your processes. Based on their expertise and and our dedicated instrumentation portfolio they achieved remarkable results together with our customers.
20%

cost savings due to less consumption of conditioner chemicals

+13.000

employees worldwide

60+

years of experience in measurement instrumentation