Úspěšná revoluce
10 let Memosensu a Liquiline
Způsobily revoluci provozu a údržby na poli analýzy kapalin. Technologie Memosens byla uvedena na trh na jaře roku 2004 a o rok později se objevily první převodníky řady Liquiline – takto se začal psát příběh s tak šťastným koncem, že se z něj stal de facto průmyslový standard. Memosens a Liquiline umožňují využití nejmodernější technologie v prakticky neomezeném množství aplikací a ve všech odvětvích průmyslu.
Benefits
Již žádné nepřesné měření hodnot

Skutečně plug-and-play

Minimalizace prostojů v procesu, zvýšení životnosti senzoru

Optimalizované strategie údržby
Jak to vlastně začalo
Příběh Memosens/Liquiline započal v roce 1999 nápadem od základů změnit tradiční technologie připojení a přenosu dat při analýze kapalin. Po pěti letech výzkumu a vývoje byly představeny senzory s technologií Memosens a rok na to také převodníky Liquiline, které nyní dokážou využívat všech výhod technologie Memosens..
Jak nám technologie usnadňuje život
Memosens dnes v podstatě znamená digitalizaci měřených hodnot přímo v hlavici senzoru a ukládání všech dat vztahujících se k senzoru přímo v senzoru. Kabelové připojení je zcela zapouzdřeno a obousměrný přenos dat mezi senzorem a převodníkem probíhá bezkontaktně a induktivně. Díky tomu jsou provoz i obsluha senzoru neuvěřitelně jednoduché a faktory jako vlhkost nebo koroze již nadále nezpůsobují zkreslení měřených hodnot při běžné analýze vody, nápojů, léčiv atd.
Použití převodníků Liquiline je nepřekonatelně jednoduché. Strukturované ovládání pomocí nabídek na velkém displeji uživatele provede jednotlivými kroky konfigurace. V podstatě tak nemůže docházet k provozním chybám. Řada Liquiline nyní zahrnuje převodníky pro všechna odvětví: od jednokanálových přístrojů pro jednoduché aplikace, přes dvouvodičový převodník pro prostředí s vysokými hygienickými či bezpečnostními nároky až po vícekanálový převodník pro více veličin.
Jak vznikl standard
Výjimečná technologie se nemůže stát standardem, pokud ji poskytuje pouze jedna společnost. Proto dnes přední hráči na trhu – Endress+Hauser, Knick, Hamilton a SI Analytics – spolupracují na dalším uplatňování tohoto standardu na poli analytických přístrojů.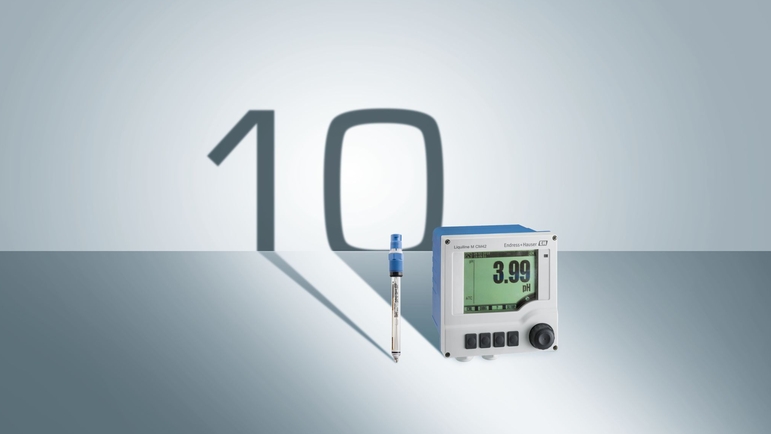 Related offering
Fermentation Monitor QWX43

Measures continuously all parameters relevant for the fermentation process. For transparency in fermentation processes, for example in beer.
Simple products

Easy to select, install and operate
Technical excellence
Simplicity
Standard products

Reliable, robust and low-maintenance
Technical excellence
Simplicity
High-end products

Highly functional and convenient
Technical excellence
Simplicity
Specialized products

Designed for demanding applications
Technical excellence
Simplicity
FLEX selections
Technical excellence
Simplicity

Fundamental selection

Meet your basic measurement needs

Technical excellence

Simplicity

Lean selection

Handle your core processes easily

Technical excellence

Simplicity

Extended selection

Optimize your processes with innovative technologies

Technical excellence

Simplicity

Xpert selection

Master your most challenging applications

Technical excellence

Simplicity
Success stories
Boiler water monitoring made easy

With the SWAS Compact Panel, the continuous monitoring of quality parameters such as pH and conductivity in cheese production can be automated and simplified.

The all-round carefree panel

Water Analysis Panels make continuous monitoring of drinking water easy at the water treatment plant in Frasnacht, Switzerland.

Advanced bioprocess control

From time consuming sample analysis to real-time monitoring of critical parameters in fermentation processes thanks to complete solutions from hardware to development and analytical services.
Water monitoring saves lives

Water is increasingly being considered a valuable product in most countries. Therefore, the acceptance for water wastage is continuously decreasing and the need to control the water quality is rising.