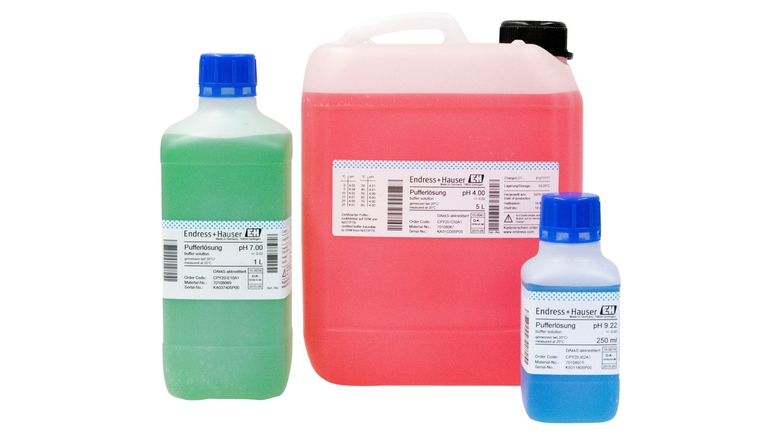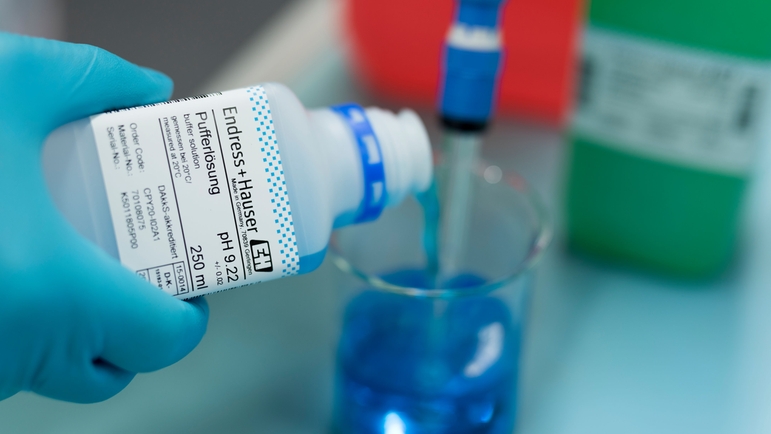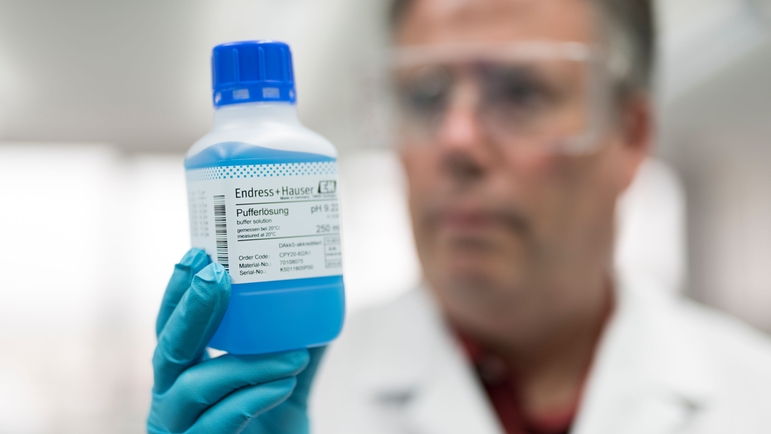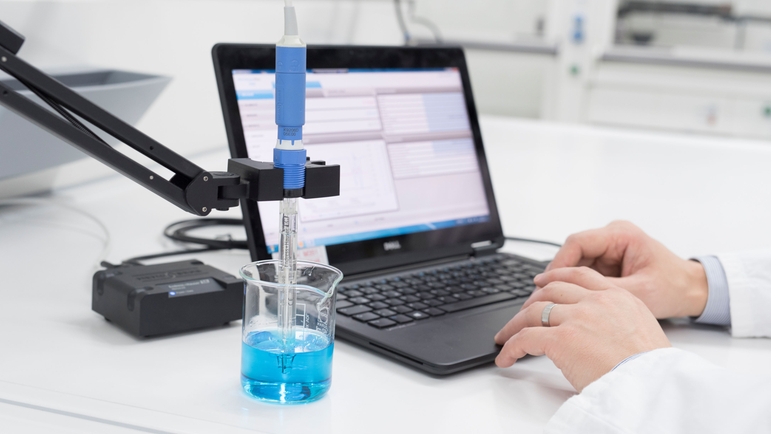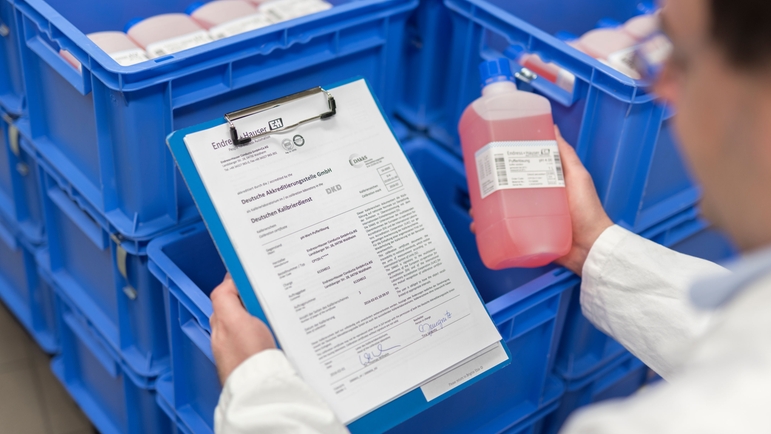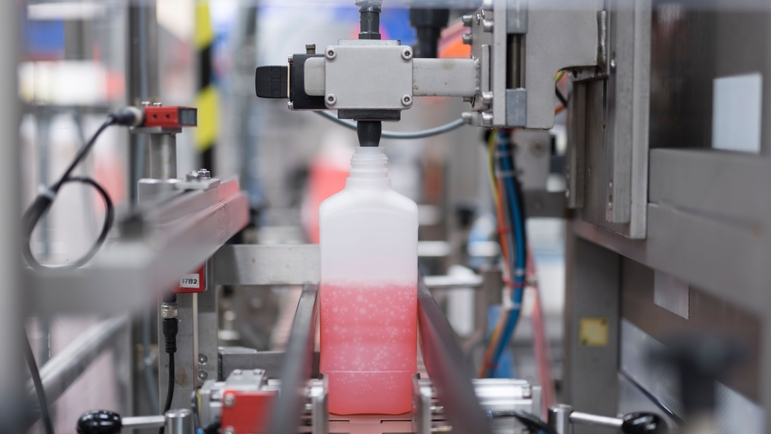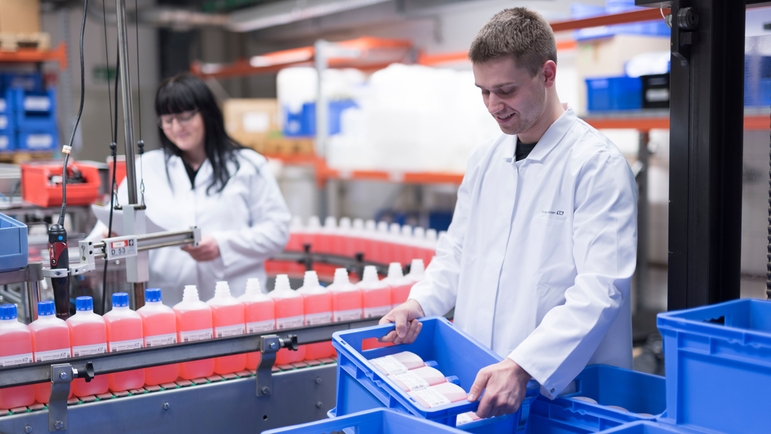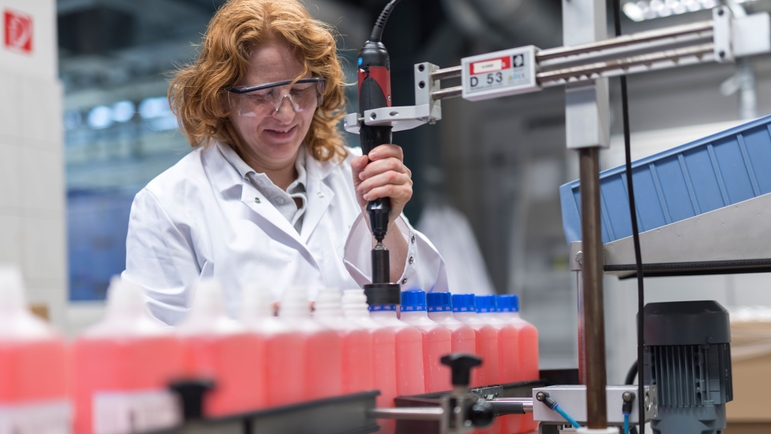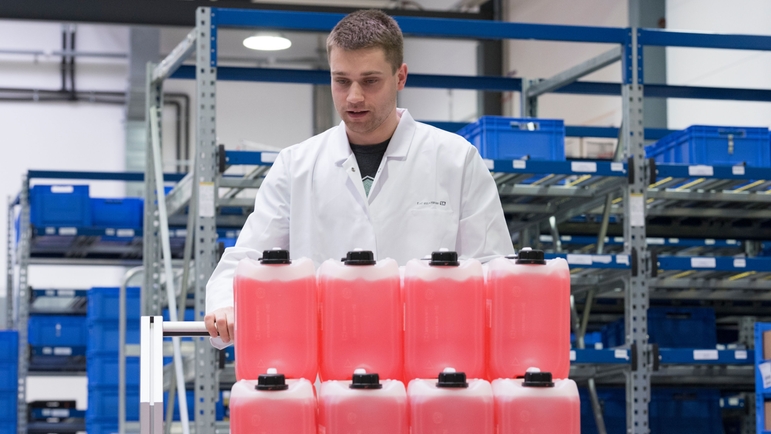 Vysoce přesné pH pufry pro všechna průmyslová odvětví
Vysoce jakostní pufry CPY20 zaručují kalibraci pH na maximální přesnost. Jsou vyráběny a plněny do lahví ve stálé kalibrační laboratoři, která úspěšně prochází přísnou akreditací DAkkS (německý institut pro akreditaci). Pufry jsou specifikovány se jmenovitou přesností ±0,02 pH. Jsou navázané na standardní referenční materiály NIST a PTB a obsahují pouze konzervační látky ze seznamu FDA. S pufry CPY20 dosáhnete správných hodnot, na které se můžete spolehnout.
Rychlý výběr
Vyberte si z námi navrhovaných možností
Individuální konfigurace
Pokračujte ve svém výběru ze všech možných volitelných možností
Výhody

Vysoká přesnost a reprodukovatelnost pufrů vám pomůže optimalizovat hodnotu pH v procesech a maximálně zvýšit výtěžnost a kvalitu vašich produktů.

pH pufry CPY20 jsou navázané na standardní referenční materiál NIST (USA) a PTB (Německo) a splňují přísné...
Oblast použití

pH pufry CPY20 se používají pro kalibrace a justace pH elektrod ve všech průmyslových odvětvích. Jsou optimalizovány pro běžné rutinní nebo velmi přesné justace pH senzorů v technologii a v laboratoři.

Kalibrace a justace lze provádět pomocí:
Příslušenství / náhradní díly
Úspěšné projekty
Boiler water monitoring made easy

With the SWAS Compact Panel, the continuous monitoring of quality parameters such as pH and conductivity in cheese production can be automated and simplified.

Pokročilé řízení biotechnologických procesů

Od časově náročné analýzy vzorků až po monitoring kritických parametrů ve fermentačních procesech díky kompletním řešením od výběru hardwaru přes vývoj až po analytické služby.

Voda přímo z Baltského moře jako chlazení

Díky CUS52D využívá provozovatel elektrárny společnost KNG výhod ve formě snížených nákladů na údržbu díky spolehlivému a stabilnímu měření, a to i za nepříznivých podmínek ve slané vodě.
Úspěšná revoluce

Způsobily revoluci v provozu a údržbě v analýze kapalin. Od jejich uvedení na trh před 10 lety se technologie Memosens a Liquiline staly de facto průmyslovým standardem.