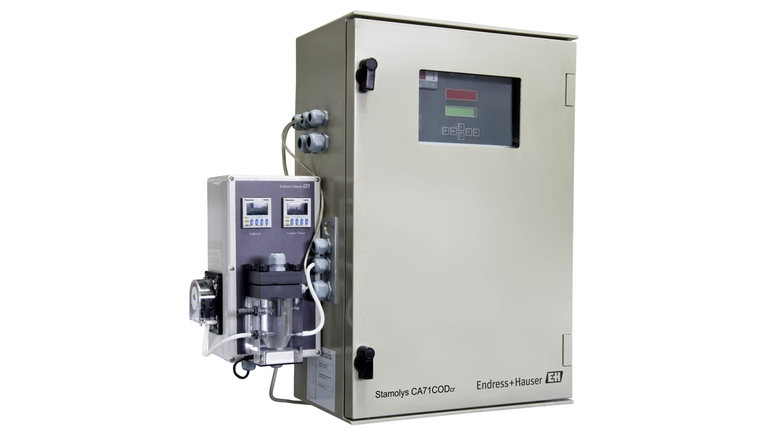 Tento produkt již není k dispozici.

Vyhledejte prosím novou generaci v části předcházející/navazující produkt nebo kontaktujte svou místní pobočku Endress+Hauser.
Příslušenství / náhradní díly
Kit CA7x, 12 pump hoses Tygon or/we

KIT CA7x pump hoses yellow/blue 12 pcs

Kit CA71COD collecting tank for Cr waste

KIT CA71 Conn. nipple sample vessel 10pc

KIT CA71 head with rolls/perist. pump

KIT CA71 hose holder unit for pump

KIT CA71 leakage sensor HA 2 pcs.

Kit CA71COD Sample vessel w. level det.

Kit CA71COD Sample pump with back-flush

Kit CA71COD Hoses for back-flush pump
Nástupce

Analyzátor provádí on-line měření chemické spotřeby kyslíku (CHSK) a monitoruje účinnost odstraňování organických látek na čistírnách s dopadem na platby podle látkového zatížení na odtoku ČOV.